7:10 am – 8:45 pm     ||     Location:  Seven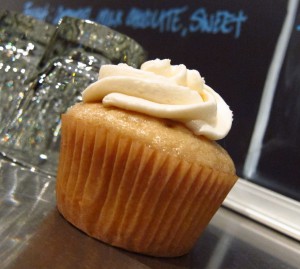 Press:  Working with The New York Times Magazine on a commuter bike article for their annual Innovation issue.  We talked again on the phone this morning.  Originally they asked me to think about the ideal urban commuter and what that might look like 10+ years from now.  We've been talking and emailing for a few months and the culmination is interesting and probably will be contentious, too.  What's new.  I won't spoil the article but I've put together some thoughts for them about every aspect of the ideal commuter:

Frame materials:  Using one that is not currently being used by any builder of which I'm aware
Theft deterrent systems:  Employing a re-imagined system that used to be used a lot.
Drivetrain:  A system that I don't see being used in the US.  I messed around with this design in the early days of Seven Cycles.  It's a drivetrain system that has a lot of merit for urban riding.  It might catch on.
Weather-proofing:  Some methods for inevitable outdoor storage and rainy commutes.
And 50 other urban, utility, commuter idea "innovations."  I tried to come up with a lot of innovations; some are simple improvements and I'm hoping that a few are actually true innovation ideas.  Time will tell.
Product Design:  We just modified more espresso portafilters to become bottomless.  We've done this a number of times for local cafes; Sal Persico at George Howell Coffee is our connection.  We're happy to help local cafes with this type of project.  The big step now is that we've made it a production process so it's fairly efficient.  Bottomless portafilters rock; they are infinitely better than standard portafilters.  I'll post photos later.
Product Design:  Working on an innovative coffee project that's top secret right now; I'm helping a coffee genius.  The project relates to a variant on iced coffee and cold brew.  I'm helping with some of the technical aspects of the project, the fabrication, and some design work, too.  I can't wait to taste the result.  Probably a few weeks away.
Graphic Design:  Working on a new ad campaign for Cyclcocross Magazine.  I've really been liking our new ad design direction.  We've got a whole series planned.  Skunk is great and John Lewis has been helpful, too.  Cyclocross Magazine ad due next week.  I'm glad we're working with them.
Note:  Working on recruiting.  As we've always found at Seven Cycles, it takes at least 100 applicants to find the ride person for just about any job.  There's been times when that number is a lot higher, too. It's a bit agonizing but it's always worthwhile.  We've got a very rigorous process that we've developed over a 15-year period.  I just remembered a few pieces of advice I wrote a while back:
Misquote:  "He has plenty of energy but he seems to generate a lot more heat than light."  – Fred Ehrsam, a friend, talking about a job candidate.  So true; I've never forgotten that important point about people with a lot of energy.  Lots of energy isn't necessarily always good.
Quote of the day:  "…what a fantastic crew you have at Seven and [Ride Studio Cafe]." – John B.  Made my day.  [Shameless self-promotion!]